Have you tried sending the request via "Postman Web": https://go.postman.co/build and faced the below error?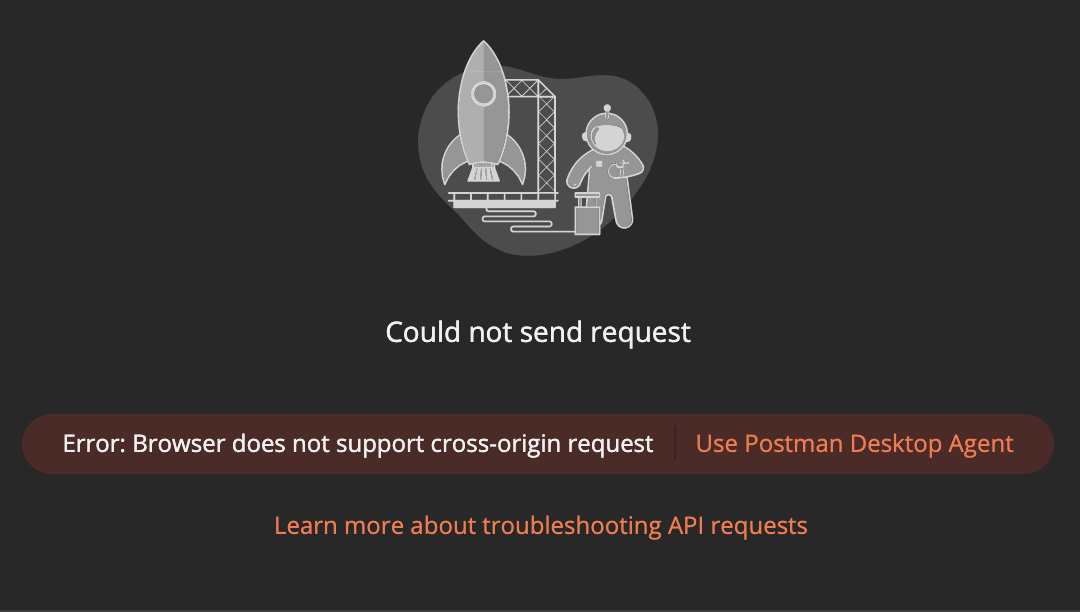 As the error suggests this is because the application is looking for the "Desktop agent" which isn't selected. Click on "Use Postman Desktop Agent" from the console and that should guide you to switch or Download & Install the agent if not already done.

This screen-record here should help you with the same.

Reference: Postman for Web now open in Beta
If the issue persists, please write to us by submitting a ticket from this link here.