You are experiencing the following issue
After updating to Postman v9, you are seeing the error Couldn't update your workspaces either on Postman Web or Desktop application.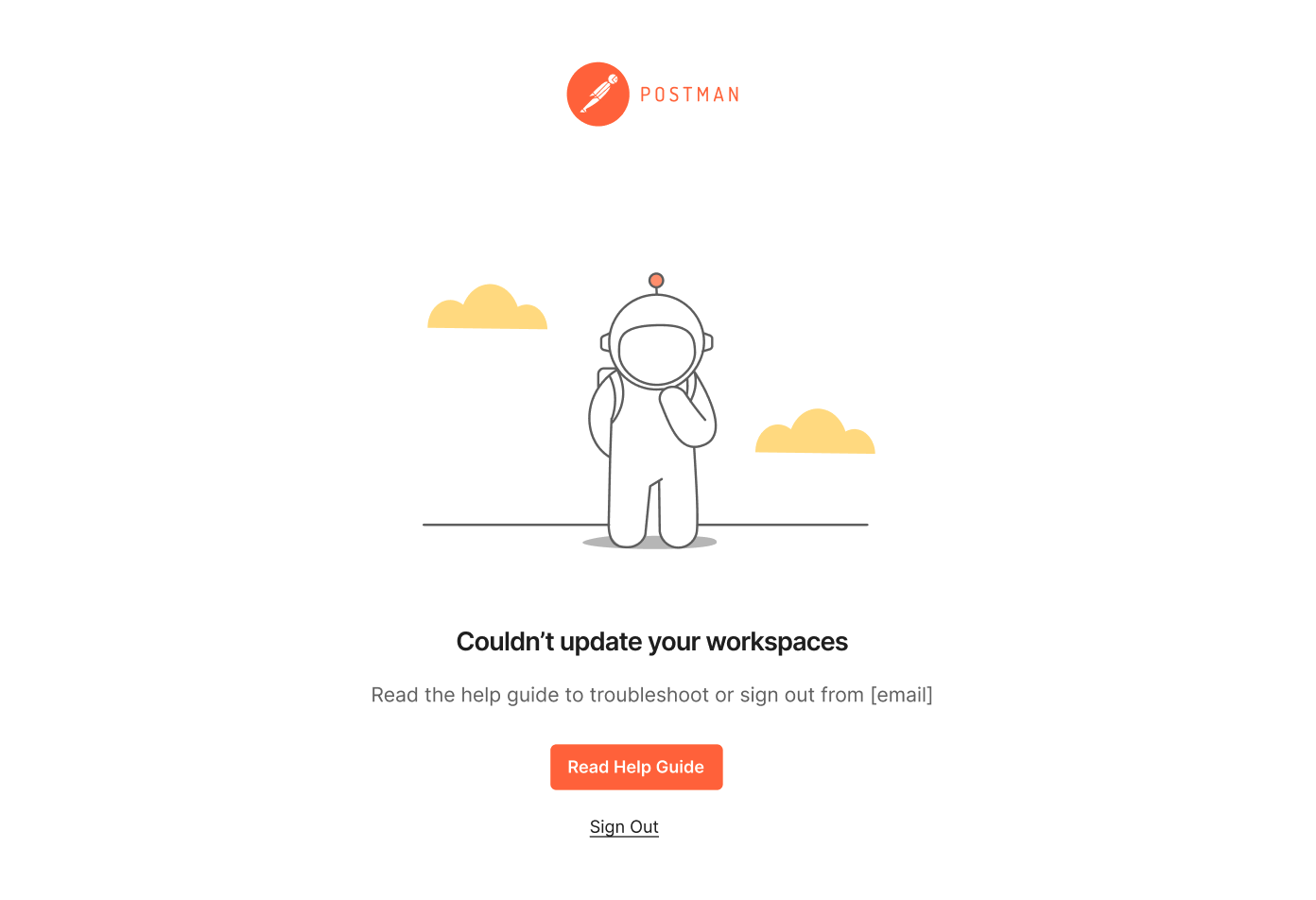 Unblock yourself
Verify your internet connection is active.
Quit the Postman Desktop app and restart it.
If you're still facing this issue, submit a support request and attach the following information:
A screenshot of the error.

A copy of your app logs.