You might notice the monitor summary showing an error in your run (indicated by a red bar) even though all tests have passed.
For example: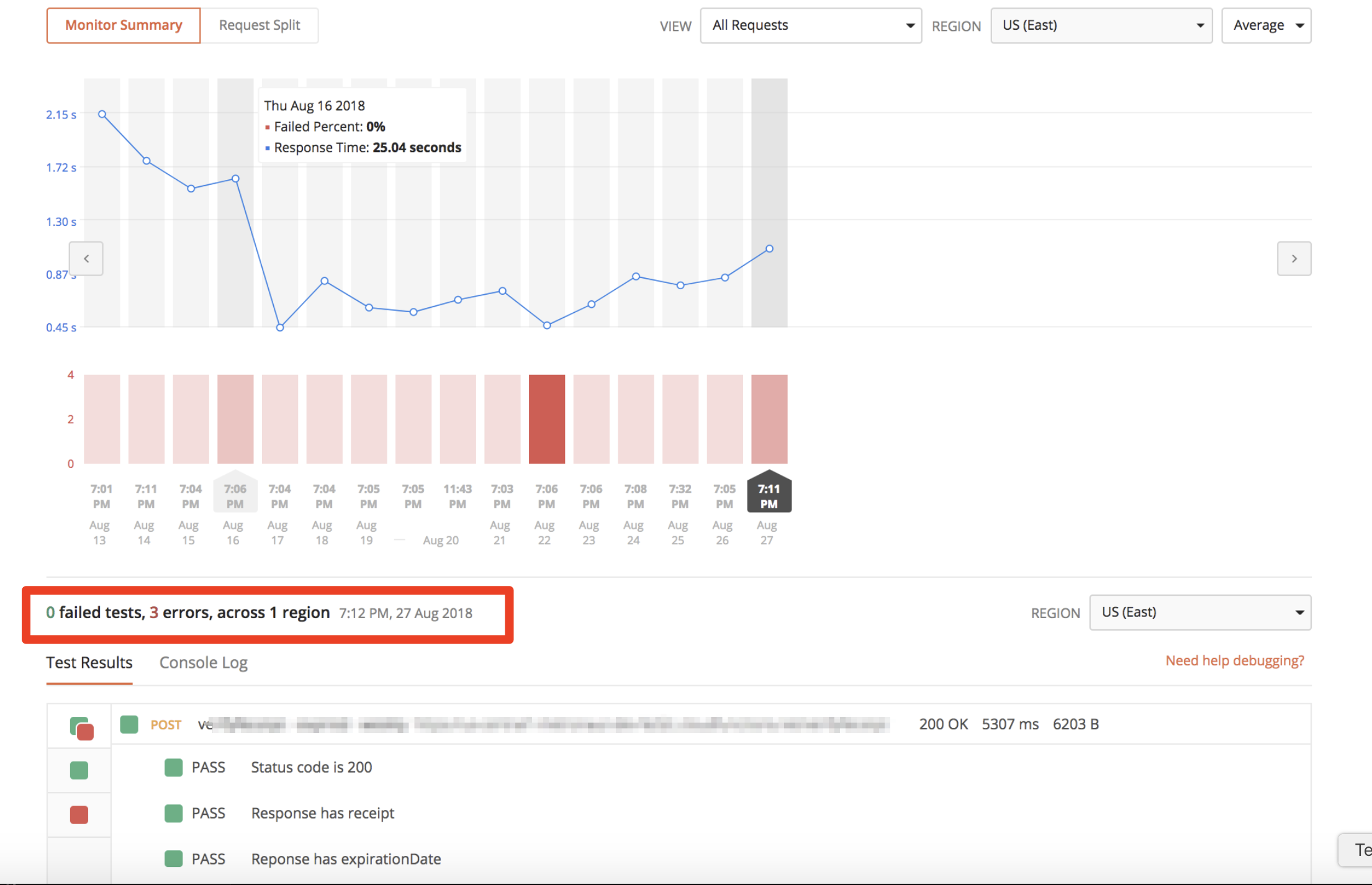 In the above image, if you notice carefully there are 0 failed tests & 3 errors, across 1 region. but there are no instances of failures under the "Test Results" tab.
There are two different causes for the run to show up as a red bar:
1. Failed tests: You'll see the failed tests populate only when the tests (tests[] or pm.expect) configured in the collection/folders/requests have failed.
2. Errors: The monitor run couldn't be completed due to one of the following:
Postman service downtime (https://status.postman.com should indicate our service status)
DNS resolution errors (this is also the case for localhost URLs or URLs on an internal network)
Syntax errors or exceptions in your pre-request/test scripts
The 5-minute limit for a collection run being breached
A detailed error message will be visible in the Console Log (the tab next to Test Results) - this should indicate the exact reason for the failure.